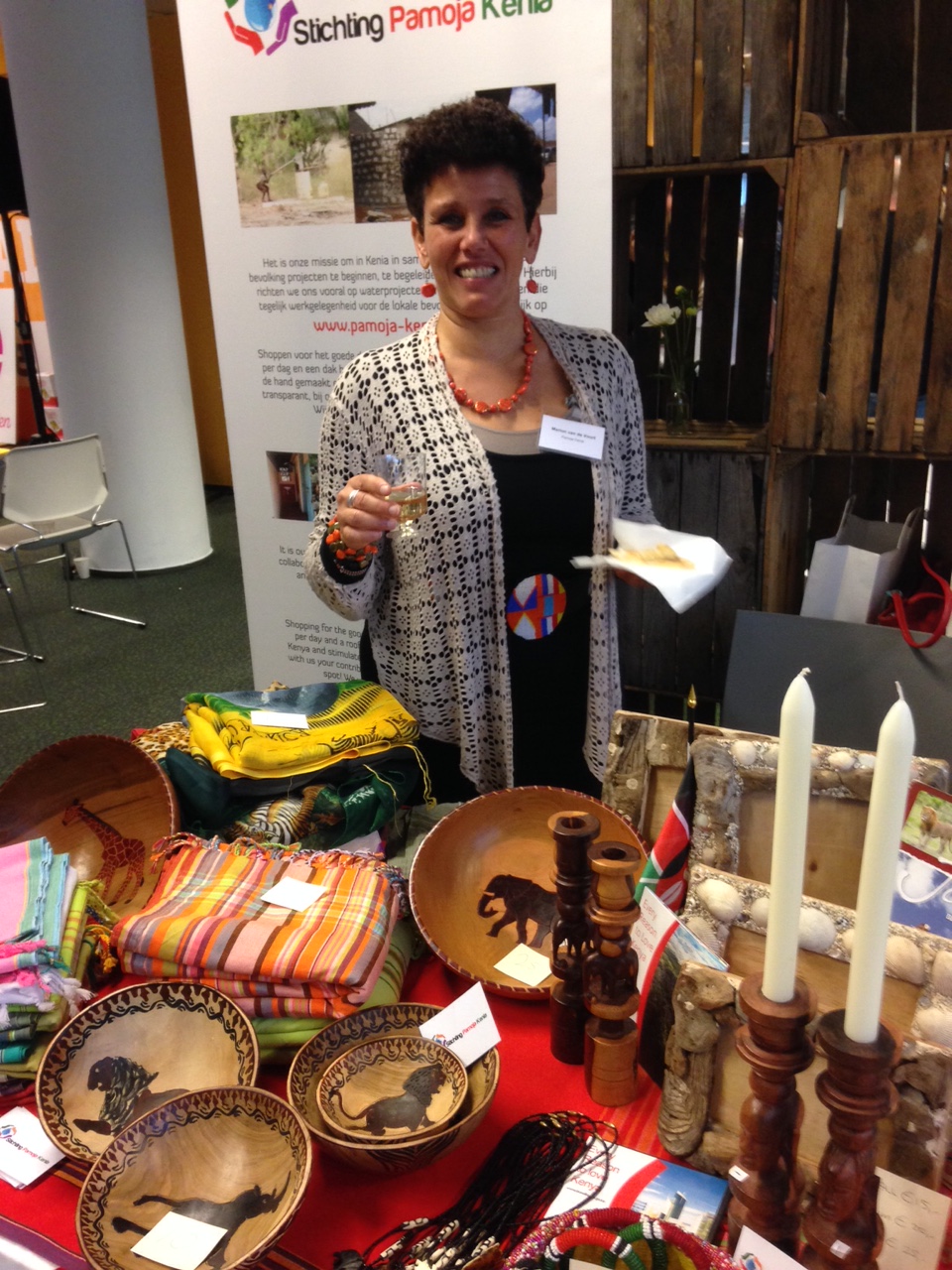 About us
I am Marion van de Voort, founder of Foundation Pamoja Kenia. fter a short holiday in Kenya I fell in love with this country and I decided to contribute to its development in a constructive way. As a result, our foundation currently realies projects to build 2 wells and 5 toilets for the 6,000 inhabitants of the village of Matsangoni near the town of Kilifi.
I am committed to the foundation on a daily basis. In addition to the general management, I am involved in fundraising, selling items from Kenya and organizing meetings, such as benefit evenings.
55/5000 Pamoja Kenya Foundation was established on November 2, 2011. The foundation is registered with the Chamber of Commerce, is a member of ANBI and has an NGO certificate. Pamoja Kenya is a foundation with a board. The board consists of all voluntary and enthusiastic members who are committed to the foundation.
The board
The board of Pamoja Kenya in the Netherlands
– Marion van de Voort, chairman and relationship management

– Jos Fluitsma, secretary, press, tekst

– Theo Vogels, treasurer

– Fokelien Zijp, general board member

– Marjo van der Knaap, general board member
The board of Pamoja Kenia in Kenya
To do our work in Kenya properly our foundation also has representatives in Kenya.
The board there consists of the following persons:
– Philip Kahindi Kadenge, chairman

– Marion van de Voort, vice-chairman

– Morris Buru Aziz, secretary

– Albert Kuzungu Menza, treasurer
Jos Fluitsma is the journalist for Foundation Pamoja Kenia in The Netherlands.
We are always looking for participants who want to join Pamoja Kenya. Are you interested in raising funds or organising a fundraiser? You can always contact us about the possibilities.